You must have noticed the news this morning that Tiger Woods is taking an indefinite break from Golf to rebuild his game. He had better hurry as he is now 39 and as in other sports age is an important factor in Golf.
Typically you have to look at a sport along two lines to determine where a player is in there career. One is age, as this is defining characteristic of strength and agility. The other experience, this tells you how to conduct yourself and is a proxy for confidence. You have seen everything, done everything and nothing surprises you and you know how to handle it. Contrast this with a rookie that has energy and enthusiasm but no experience. They tend to blow up at some point.
Some players age faster than others and the strain of hitting a ball as far as you can create biomechanical issues as Woods has shown. Generally the rule of thumb is a player gets better as he ages but hits a peak around his mid thirties. Tiger is 39, from here its a downhill slide.
But the aging of a Golfer comes in many forms and it affects their game in many ways. First to decline is their driving from the tee. Distance and accuracy are intertwined and as players age they find it hard to get an accurate shot on the fairway. This will directly affect their next shot towards the green so you can see how critical this is. But it's important to note that not all courses play the same. It's also important to note that this is all relative. We are talking a few dropped shots over a round, but ultimately that can make the difference between a championship and a much smaller pay day.
While driving is a physical attribute that is irreversible, putting is far less strenuous. Driving slowly gets worse over a players career but putting ability general peaks in the earlier thirties. Clever approach play the peaks around the mid 30's as experience and a fine touch nearer the green come into play. But where experience is most needed and delivered for older players is when scrambling. So you can conclude that the long courses favour younger players and tricky short courses elder statesmen like Woods.
But I guess the big question here is will Woods be able to put up with the prospect of battling it out for minor prize money, a far cry from the glory days? Will he go into retirement gracefully, suddenly or with one last burst of magnificence. The stats would seem to indicate there is hope for him yet, as long as he picks his targets carefully!
An important lesson from these statistics however is that the phrase 'horses for course', also applies to golfers too. Looking at their age and other attributes should help you pick a player that despite being ranked lower than other players and at higher odds, could actually have a decent tournament. This is where you will find the best trading opportunties.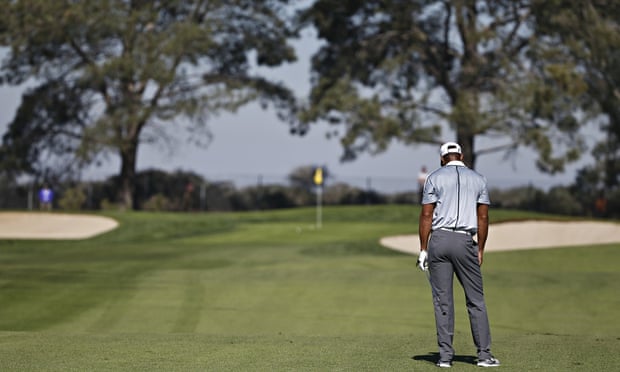 Category: Golf, Trading strategies
I left a good job in the consumer technology industry to go a trade on Betfair for a living way back in June 2000. I've been here ever since pushing very boundaries of what's possible on betting exchanges and loved every minute of it.