If you are using version 1.58 or higher of Bet Angel you are able to stream live data from certain racecourses directly into Bet Angel. Here is a summary of how you would get to first base and start seeing all that high-speed granular data arriving on your desktop.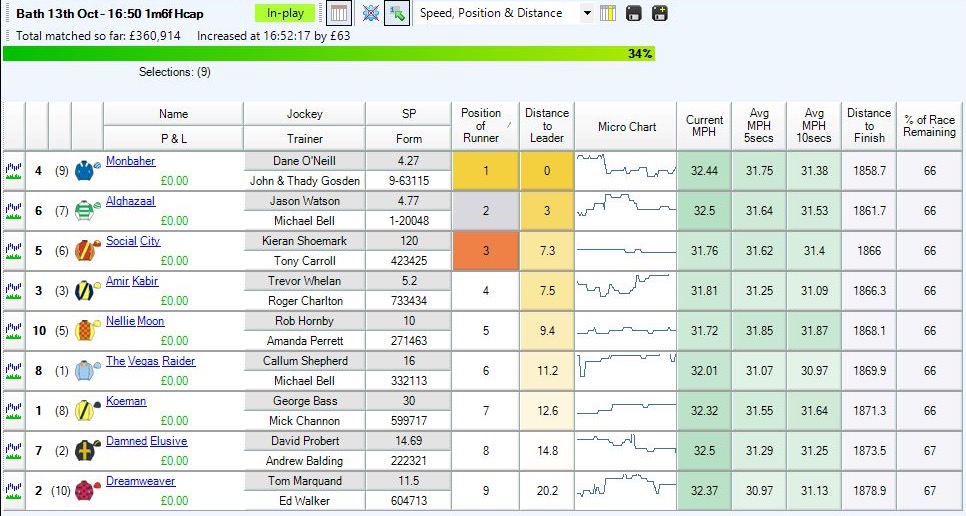 What do you need to get data directly from the racecourse?
The first thing is to make sure you have at least version 1.58 of Bet Angel Professional, you can download the latest version here.
Next, you will need to choose an appropriate licence key from TPD, the provider of the racecourse data. You can choose a plan from their website here.
You now have the essentials you need to start receiving data from racecourses. Check out this list of racecourses that currently transmit data. You will only receive data if you are pointed at these racecourses.
Setting up Bet Angel
Rather than give a detailed step by step instructions on how to modify each aspect of Bet Angel. We have made things really simple for you.
You should download some files from the forum and import them into Bet Angel to get things going. Make sure you register for forum access, or you may not see the files to download.
There are three main files you need to install.
They are the automation that is used to stream data from the racecourse, but also the custom columns for these specific tasks and also the one-click grid layout for use with the data. You can also download the colour settings so that you get graduated shading on your custom columns to highlight leading and trailing horses.
Once you have downloaded the files you find on the forum. Just import them into Bet Angel.
Importing custom settings into Bet Angel
The full process for importing each of the custom settings, along with images is available in the forum on this thread: –
https://forum.betangel.com/viewtopic.php?f=69&t=24626
But here is a rundown of the steps required. Each area within Bet Angel gives you the ability to import and export all the settings for that area. This means that it is easy to create and share your favourite settings.
To get your screen looking exactly the same as in the image, please import the following settings: –
Custom Column File
To use these one-click setting's, import the 'Speed, Position & Distance.bcc' file.
Whilst on your one-click screen click the 'Star' icon and that will open the Custom Column editor, after that click the import button and browse for the downloaded file on your PC – then you can select that file as your Profile.
Grid Layout File
You will also need to import 'Speed, Position & Distance.bgl' file to create the grid layout as shown. Once downloaded on your one-click screen click the paper with the green arrow icon to import the grid layout settings file – you'll then be able to select it from the picklist just to the left of the gold star.
Colour Settings
For the cells to change colour, you'll need to download and import the 'Value Based Colour Setting' file below named, 'Speed', 'Position' and 'Distance' and import them into your Value Based Colour Settings Editor.
Telling Bet Angel which markets you want to see
Once you've downloaded and imported the files as detailed above, you need to ensure both are selected for your Grid layout and Custom columns.

To display the real-time GPS values from Total Data Performance you will also need to download and import the following 'Speed Position & Distance Values.baf' rules file into Guardian. Once downloaded to your computer open Guardian and on the 'Automation' tab click 'Import a Rules' file, then each day just add your markets to Guardian and apply that rules file to them all.