I know it's a dream of many people to pick some winning lottery numbers and retire, but I actually set out to do that a number of years ago!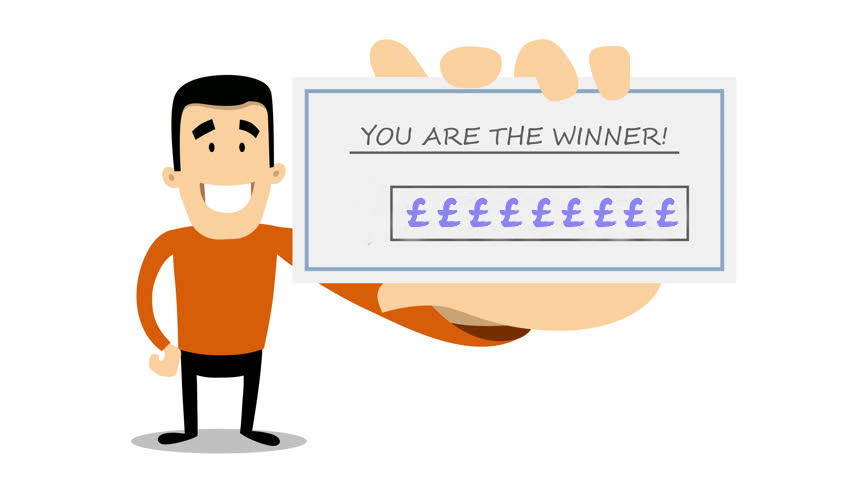 It may sound completely far fetched, but this was something I actually achieved a few years ago. There are many lessons to be learned from what I did, how I did it, and how that applies to sports betting markets.
To understand how I got to win, we have to look back at how lotteries developed in the UK and how they led to my story in the 1980s.
An illegal lottery
The idea of lotteries has been around for a while. The first state lottery was created in 1567 to raise money for Public Works and in fact, famous landmarks around London like Westminster Bridge and the British Museum were funded by lotteries.
However, the legality of UK lotteries have changed over the years and in 1826 lotteries were banned.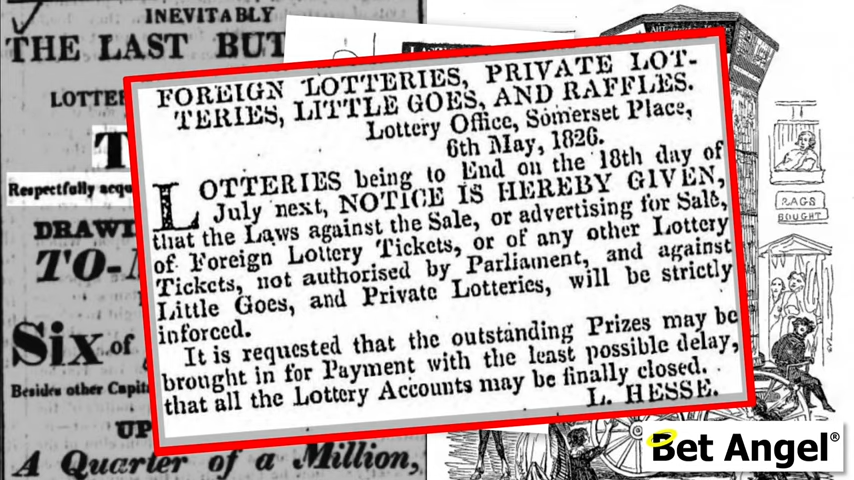 They remained illegal for 150 years and it was not until 1994 that the National Lottery began. Saying this, the UK wasn't unfamiliar with other alternatives.
Thanks to some enterprising chaps in Liverpool, Littlewoods football pools in 1923 began distributing coupons at Manchester United's ground. As they say, the rest is history!
So what is the difference?
Well, in effect, there was no difference between football pools and the lottery. The football pools were invented as a way to get around the legislation that banned lotteries.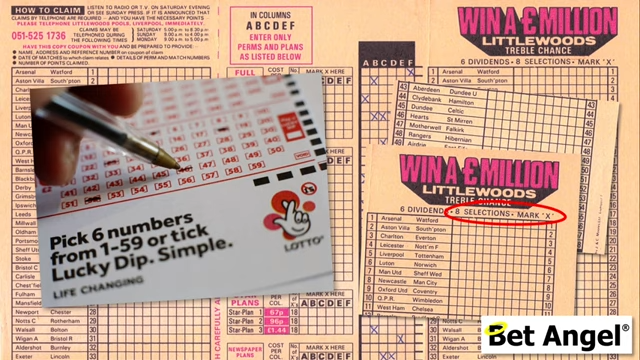 In a lottery, you would pick six or more numbers from around 50 that were potentially available that could be drawn.
While, in the football pools, you would get around 50 or so matches and you would have to pick eight of those that ended in a score draw in order to be able to win the jackpot.
However, there was something about the football pools that allowed me to predict the outcome, compared to having no predictive power in the Lottery.
Predicting draws on the football pools
Lottery balls and winning numbers just appeared at random, but on the football pools, I could predict the matches that were most likely to result in a draw.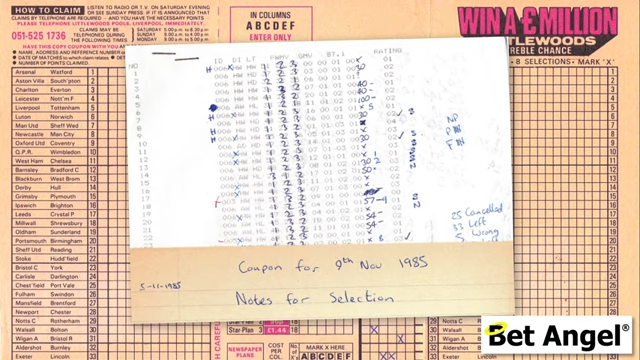 To do this I would go into each coupon and I would predict the chance of each match ending in a draw. Then I could actually select matches that were more likely to be drawn, and make those on my entry.
Want to learn more about how I predict draws, check out my YouTube video : –
Increasing my chances for that win
One of the things that you could do on the football pools that you couldn't do in the lottery, is you could actually enter a number of selections. You could actually pick any 8 from 10, 8 from 12, or any 8 from 15.
However, it did mean that you'd have to enter a large number of lines but in comparison, the cost of entering the football pools was much lower than the lottery.
It was unlikely that even that wouldn't be able to achieve a payoff. So I had to come up with what we would call an optimal covering combination.
To do this, you would write it on the coupon which would get approved by the pools company. If approved, you could actually enter your selections and give them instructions as to how to interpret them.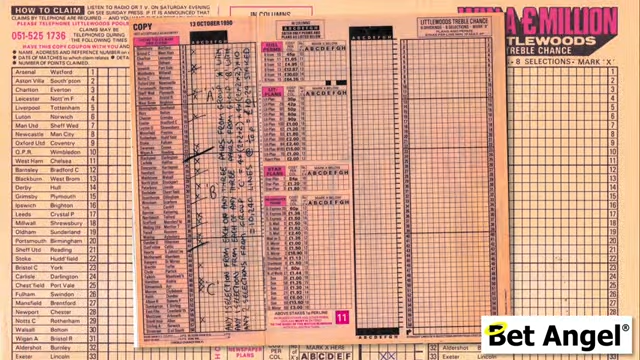 If the coupons didn't have enough matches on them or the wrong type of selections, I would place no bet. If I did place a bet, I would use an optimal covering combination and that optimal covering combination would dramatically increase my chances of winning the jackpot.
So did I win a jackpot?
Yes, I did!
I actually won hundreds of dividends, although most of them were minor! However, that enabled me to line up all of the matches on the coupon in such a way that eventually it was likely that I was going to win a much larger amount.
Eventually, I manage to bag the big one, the first dividend on Littlewoods pools.
What happened to these football pools?
Unfortunately, when the National Lottery came along, that completely destroyed the football pools.
I have continued to use this strategy through the years, even getting banned by the bookmakers for it! The lottery doesn't allow you to reasonable cover many selections and of course, the balls are drawn at random. Though I did do some clever stuff on the lottery, I obviously didn't pursue it as a 'career' as that was impossible.
There are other applications for optimal covering in traditional betting and if you would like me to expand on this, comment below and I will produce more on this.
Without a lottery game in the UK I had to use the football pools as my first foray into betting markets. It showed me my first big wins and taught me skills that I still use today.