Life can be funny sometimes.
Being high profile, I interact with many people from all different corners of the industry. It's a broad spectrum, from ordinary punters, through customers of Bet Angel all the way up to the board level of betting companies. Over time I'm been lucky enough to see many Bet Angel customers go from small beginnings to something much bigger.
Nothing beats this story…. yet.
The introduction
I've interacted with many Bet Angel customers over the years, and most conversations are similar, talking about sports trading and those things.
I've had relationships with some customers for a very long time, and it's always a pleasure to talk to them. Though over the years, it's become increasingly hard as the pressures on my time have become much broader.
Some time ago, I got friendly with a successful trader who, at the time, had quite a high profile.
It's amazing how blinkered people can be at times, and this was definitely the case on this occasion as when I spoke to this chap. The prevailing dialogue at the time was to try and put people off this chap, implying that his advice was inaccurate or had some ulterior motive. Ultimately, it was just because he was a Bet Angel user and it didn't suit his detractors that this was the case.
So I reached out to this chap partially through sympathy. Anyhow, we struck up a dialogue and kept in touch.
Reconnecting
Having been successful for a while, this customer decided to branch out into other areas.
This became quite diverse, but I hadn't realised how diverse until I got a surprise phone call one day where he said he was getting involved in buying a football club. I wasn't sure what to say because I assumed it wouldn't be anything big.
I learnt that he was getting involved and would be on the board of the Bournemouth football club. This was a difficult time for Bournemouth as they were bottom of league one, and things had been looking very shaky.
Part of the deal was to bring new money into the club to take them to the Premier league. This seemed pretty ambitious when you consider the position they were in. They looked like surefire relegation candidates.
But of course, as history will tell you, they appointed Eddie Howe and managed to turn around that bottom place in league one to promotion, only just missing out on winning the title. Then they went on all the way to the Premier League, where they managed to stay for four seasons.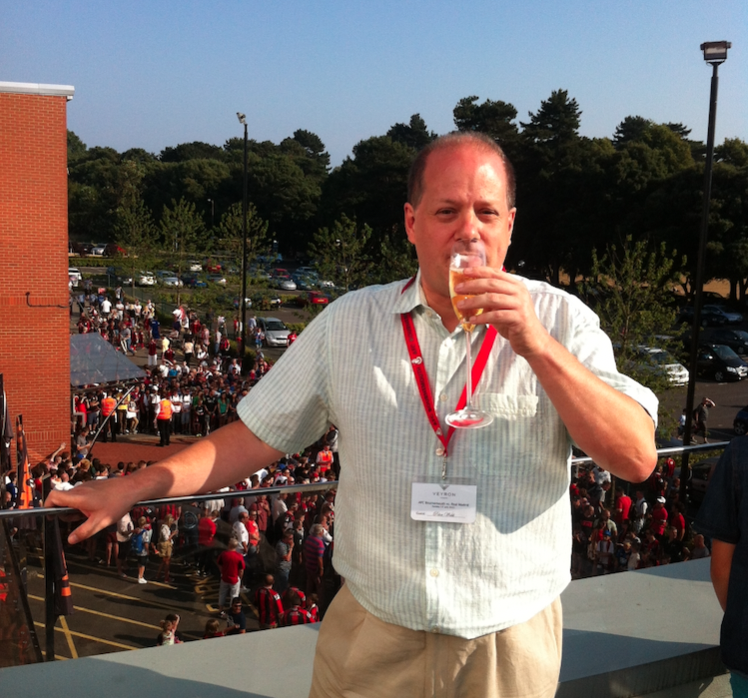 Incredibly grateful
I was incredibly grateful to witness this special time at Bournemouth football club.
It was a real privilege to get the inside view on a football club and all of the things it took to run it, all the many highs and lows in the real detail of how a club is run and managed. I also made a lot of contacts across the many clubs we interacted with over time.
The experience gave me a real insight into the football business and a deep understanding of some of the key critical components as to how a team performs, why they perform that way, and the detail that goes into that particular process.
Being at a football club is a high-pressure responsibility, and if you are a smaller club in the Premier League, this pressure ratchets up significantly.
It also taught me the problematic business of running a football club, and it wasn't a surprise when he eventually stepped down from the club. A couple of years later, the owner that brought this turnaround also exited the club.
But what an incredible journey it was! This has to be one of the stand-out moments in my career so far.
Hello Mr Ronaldo & Mr Ancelotti
One of the most incredible moments of this journey was when I got a phone call in the summer inviting me to a pre-season friendly.
"Sure, who are you playing?" That was the obvious question. The answer took a few moments to sink in; we're playing real Madrid!
I paused momentarily and then gave that classic two-word reply, f**k off! But it was true, Little Bournemouth would be playing the mighty real Madrid, and I was invited with a top seat at the table!
People mistakenly thought we were Real Madrid when we turned up at the stadium. As we departed the bus, after a frantic period of shouting and photo-taking, a sense of disappointment descended upon the crowd gathered around the stadium entrance! That was funny, but for a moment, I got a hint at what it must be like to be a top football player arriving at a big game.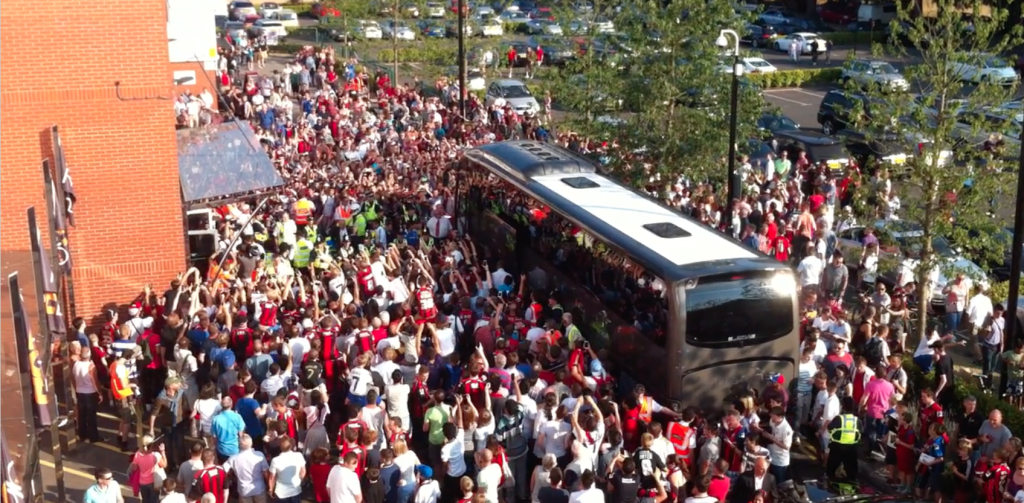 We headed upstairs to the 'Bubbles' champagne lounge and started speculating with other members on how the match would go. A short while later, Harry Redknapp appeared, on crutches, to join us amongst other board members and dignitaries from the football clubs.
This seemed a long way from the first conversation I had with this customer all those years earlier. We had to pinch ourselves to believe this was where it had led after the intervening years.
The records will show that Real Madrid won 6-0, but that wasn't the point. Bournemouth had arrived on the scene, and this match was a great spectacle and measure of how far they had come from when they almost went out of business, and people were handing around buckets for loose change to keep the club going.
It was one hell of a day and, quite simply, the best pre-season ever! I'd be lucky to experience anything like it again in my life. I hope that this isn't the case for Bournemouth fans, as I grew really fond of the club when I was indirectly involved with them.
I wish them the best of luck for the new season!