Tag: guinea
Or a Guinea, 2000 of them were up for grabs in 1809 when the 2000 Guinea's was first run at Newmarket. The race should now be called the 380,000 Guinea's, but that doesn't have the same ring to it does it?
It will always have a special place in my heart as it was the first race I traded while lounging by a swimming pool! Early on in my trading career I was on my travels, but still wanted to …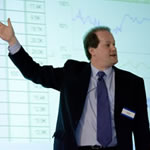 May brings us several highlights on the sporting calendar. The first major flat classic takes place at Newmarket, the guineas meeting. "What's a guinea" I hear you ask? For the more curious here is the description on Wikipedia https://en.wikipedia.org/wiki/Guinea_coin.
This meeting covers the full weekend so if you want to give this high profile event a go, make sure you book  both days off!! A few years ago I didn't book time off and ended up trading the Guinea's …