With the champions league football starting up again, I thought I'd take a look at football at a simple level and explain why trading works so well, using football as an example.
First off a simple maths lesson.
Finding value

When you look at odds on Betfair, they refer to the implied chance of that event occurring. If we saw Manchester United priced at 2.00, we simply divide one by those odds and it produces the implied probability of that underlying event.
So a team at odds of 2.00 will be 1/2.00 which equals 0.50 or 50%. The market is telling you that if you backed Man Utd at 2.00 you would win that bet fifty out of one hundred times.
You can do the reverse, so the sixty times in one hundred you think they will win converts to 1/.60 which equals odds of 1.67. You think they will win 60/100 of this type of match and the odds should be 1.67, the actual odds are 2.00. It's a good bet!
Of course, the opposite is true if the odds are in the opposite direction then you should lay instead of backing. A fairly simple process, but remarkable one that few people bother to think through.
Traditional betting versus trading
At this point, we split the lines clearly between betting and trading. Betting is where you have an opinion on something happening and take a position on it, as we have described above.
Trading has little to do with traditional gambling. Trading is not where you are taking an opinion on the underlying event, just where the odds will be at some point or another. You place an opening bet, a closing bet and then you can hedge that profit to win whatever the result – Football is a good example.
Why you will win more often when you trade
Excluding the pre-match period, which can also be traded. Most people rely on some action in the underlying match. A goal or the lapsing of time left to complete the match are popular things to trade.
Let's go back to this example of a match starting at odds of 2.00, to win this bet you need the team to score and not concede an equal number or more goals. Assuming the market was correct about its odds, this will happen 50% of the time. The only way you can win is if you bet comes off. A late goal, a dodgy offside, a remarkable comeback can scupper your chances.
How trading improves your chances of a win
If however, you traded the very same by backing them and trading out after the first goal. You would be GUARANTEED to get a higher success rate than the 50% success on your bet. How?
In football the home team could score first but fail to win, so that is the key reason. But that could actually go a goal down and still go on to take the lead. So if you add those things together you find have many paths to a successful trade, but still only one path to a successful bet. You have more chance of winning on a trading position,
That 'AH HA' moment
I started looking at the scoring sequence many years ago and have built up a huge database. I call it my 'Ah ha' spreadsheet. This is because as goals go in I list them as (A)way or (H)ome. 'AHHA' would be a nice 2-2 draw is this case. On this scoring sequence, the away team takes the lead home team comes back to take a 2-1 lead but gets suckered by a late goal by the away team.
That would be completely gutting if you had a bet on it, but pure heaven if you were trading as you would have won without the home team actually winning.
And that, in a nutshell, is the wonder of trading instead of betting on football!
(I have some stats to throw at you related to the data in this article, if there is interest in following up on this article, I'll throw some in your direction)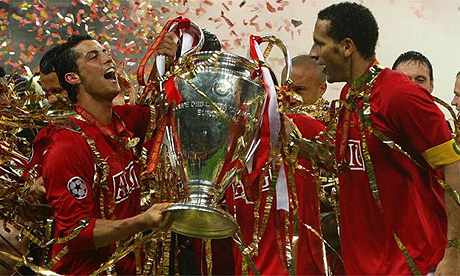 Category: Football trading strategies, Trading strategies
I left a good job in the consumer technology industry to go a trade on Betfair for a living way back in June 2000. I've been here ever since pushing very boundaries of what's possible on betting exchanges and loved every minute of it.