It doesn't need much explaining that in a best of three set Tennis match, players need to win two sets to win, and once they have won the first set, they are 50% of the way towards the number of sets they need to claim to win the match.
 Due to this, a player's price will be significantly shorter than starting price when they win the first set, which is a lay entry point that many traders like.
Personally I feel this spot is a little over-rated by some traders, with there being a tendency to for people to think that this is a superb entry given that a heavy favourite is a much bigger price than pre-match and frequently are odds-against.  There is almost an expectation that the shock of losing the first set will galvanise the higher-rated player into action, and they will steamroller the opposition from this point.
Let me tell you, this is far from guaranteed.  In 2014 in the ATP, players with SP <1.50 who lost the first set took the first break of set two just 54.2% of the time.  Whilst this indicates that heavy favourites are slightly more likely to take the first break of set two than not, it's far from what many will expect, and that's without even discussing the dubious risk/reward ratio of such a trade.
In addition to this, some players react very different to adversity than others, and illustrates yet again why a detailed assessment of player tendencies is critical in Tennis trading.  This research is something that I've spent a lot of time on recently, and I now have detailed player statistics on a number of metrics, including the percentages players gain the first break in set two having lost set one, as I alluded to earlier.
The following players had the best stats for gaining the first break in set two having lost set one from 1st July, 2014 to 13th May, 2015 (minimum 9 first set losses):-
Andy Murray 13-6 (68.4%)

Bernard Tomic 8-4 (66.7%)

Stan Wawrinka 8-4 (66.7%)

Andreas Seppi 11-7 (61.1%)

Fernando Verdasco 10-7 (58.8%)
Murray has been superb in taking control of the match having lost set one, and has been the best on Tour for this since July.  Quite surprisingly, Bernard Tomic is equal with Stan Wawrinka in second place, firmly putting his nickname 'Tomic the tank engine' to bed.
Seppi and Verdasco make up the quintet, and both have many tendencies which create swingy matches.
The following players had the worst stats for gaining the first break in set two having lost set one from 1st July, 2014 to 13th May, 2015 (minimum 9 first set losses):-
 Alejandro Gonzalez 0-9 (0.0%)

Teymuraz Gabashvili (7.1%)

Malek Jaziri 1-9 (10.0%)

Alejandro Falla 1-8 (11.1%)

Fabio Fognini 3-19 (13.6%)
This list is hardly a who's who of the Tennis world, with the top four players journeymen on the Tour.  However, Fognini clearly isn't a journeyman, and his inclusion is a clear indication of his lack of mental strength in adversity.  Interestingly, Gabashvili, Falla and Fognini had reasonable records at recovering set and break deficits, although this wasn't the case for Gonzalez and Jaziri.  Backing this duo's opponents to win 2-0 looks a pretty solid prospect.
These stats yet again illustrate the perils of having a blanket strategy, and the necessities of having detailed player statistics in trading, knowing which entry points suit various players and taking advantage of this knowledge.
Many Thanks to Dan Weston who was the guest poster for this article, visit Dan's excellent Tennis ratings site for lots of useful Tennis stats.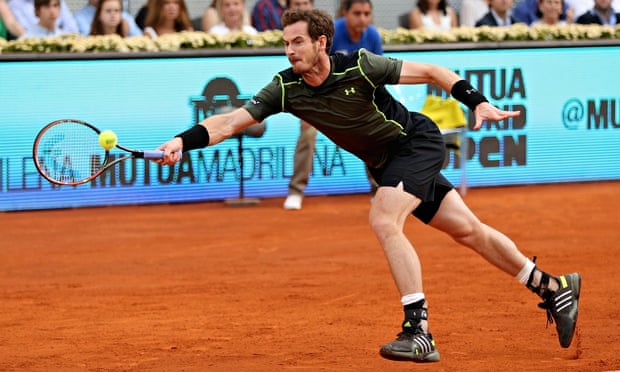 Category: Tennis, Trading strategies