When you start trading you will probably will know that you need to predict some price movements in order to lock in a profit on the Betfair exchange. But how can you do this in a betting market, what drives the price movements on a betting exchange?
Sometimes the answers are quite straight forward, to explain how I've got a question for you…
What are we experts on in the UK…? We talk about it to strangers, to our friends and family – we watch it on news all of the time, everybody is an expert on this particular phenomenon.
Well, it's the weather! So how does this defining knowledge help you can bring something to the markets to create a profitable trade?
Royal Ascot 2019
Weather conditions apply to a number of different sports, but I first started taking a bit more of an interest in the weather when I was looking at horse racing.
People often come out and say, 'oh, you know, this horse doesn't like this ground'. So I started looking at it more seriously at how the weather impacted the way that that could influence the price on a particular runner.
Sometimes it's a bit ambiguous and horses like certain types of ground, but it's not very clearly defined sometimes. So, you look at some of these and think, well, I'm not sure what information is contained in that or how it's going to influence the price.
However, you can if you keep your eyes open you pick up on really good Betfair trading opportunities. One of those occurred at Royal Ascot in 2019. The rain was pounding down on Ascot racecourse!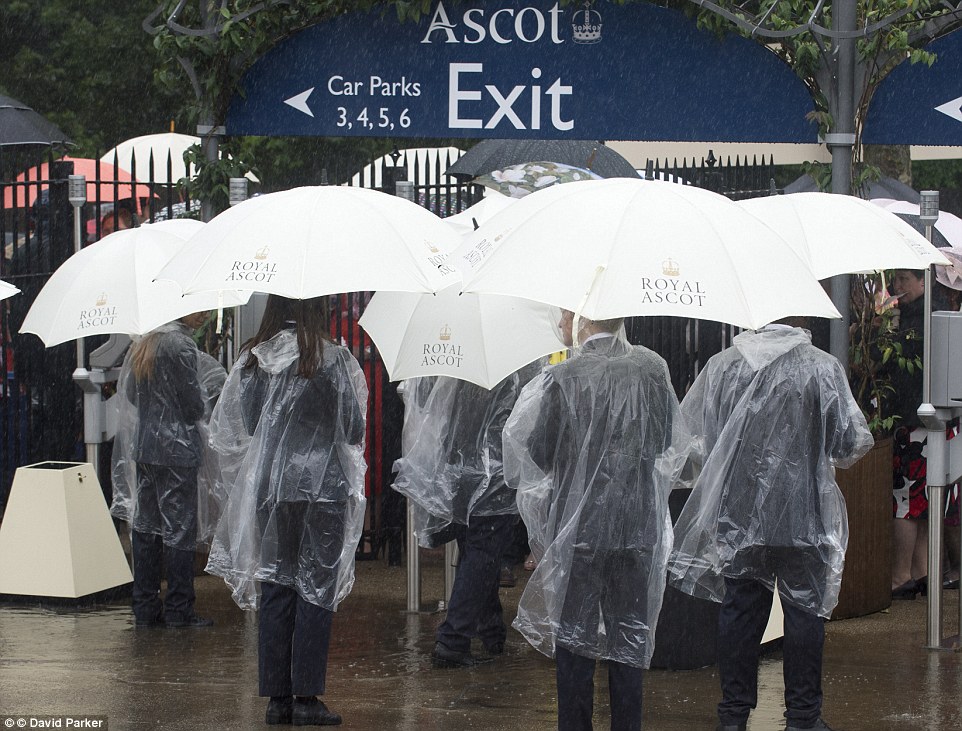 The interesting thing about this was it was really well telegraphed.
So if you were going to Royal Ascot that year, then you would have known exactly what the weather was likely to be, especially if you were planning on dressing up. Even without that incentive, it would have been clear it was going to be wet. There was extensive coverage of the weather in the run-up to the meeting.
When we look at the beginning of the week at Royal Ascot 2019, the weather was pretty poor and it looked as though that was going to continue for a couple of days before cheering up as we approached the end of the week. That brought into play a couple of characteristics for a specific race at Royal Ascot.
There was a horse called Sea of Class where the owners were debating whether this horse should run or not because of the weather conditions. Sea of Class didn't like soft ground and it was almost certain to get some.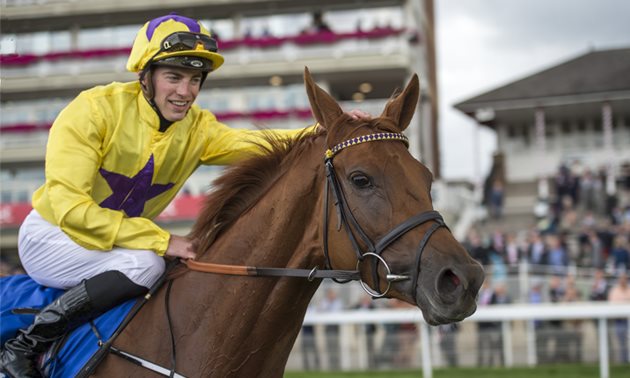 So this is your first tip. They're basically saying, 'I don't want to run this horse on ground that is soft or getting worse.' Basically, they want pretty good ground.
Typically, at most race horses, you will find they try and prepare the course conditions for what they were expecting. During the flat season, they want good ground, preferably, but it may sort of be good to firm or good to soft.
Also, one of the things that you'll notice is that most of the courses in the UK aren't completely straight, they undulate a fair bit. The topography of the course varies quite a bit. If you go and check out turf tracks, big meetings like Ascot will post up an image of the going of the entire course.
One of the characteristics of Ascot is that the Swinley bottom is lower than where the course is near the grandstand. That tends to retain water a bit more because obviously the water drains towards that.
So when you look at the going at Ascot, you will find that Swinley bottom tends to be softer than at the top of the course.
Obviously, depending upon the race, you may have a little bit of variability in terms of, whether it's going to affect a horse or not. Clearly, a horse that doesn't like the soft ground and has to run through Swinley bottom is probably going to struggle a bit more than a horse that can just run the straight mile.
So when Sea of Class was flagged up by William Haggas, there was a bit of uncertainty about whether this horse should be running on ground that wasn't particularly suitable. This meant it was unlikely to get a large amount of money from the backers in the market. In fact, it would probably attract more than the odd lay bet.
Haggas eventually came out and said:
It was really well publicised and when we got to the Wednesday at Royal Ascot, one of the things that we saw occur was that the weather conditions were particularly bad. Now, because it was quite humid, there were sort of like heavy downpours popping up all over the place and at Ascot, quite a few of those.
So everybody thought that Sea of Class wasn't going to run it became clear that it was unlikely that we would see Sea of Class running on this particular day. If the ground is unsuitable for your horse, you can withdraw it. So it was a bit of a surprise when Sea of Class declared to run in this particular race.
Rain, rain go away? Or give me profit again today!
So let me ask you this question.
If you have a horse that is running on ground that isn't suitable for it, what do you think is going to happen to the price?
Do you…
1) think the price will improve? People will start backing it, thinking while the ground is unsuitable for this horse, therefore it's got a better chance of winning.
2) think that the price will drift because of the going?
So the answer is fairly obvious. If the horse is unlikely to like the ground it is going to have less chance of winning and then the price will drift.
This was a slam dunk of a trade! Laying it pre race with the intention of doing a nice bit of swing trading and you could set yourself up for a nice profit come the start of the race. In fact you may not even need a bit of trading software on this trade. It was so easy!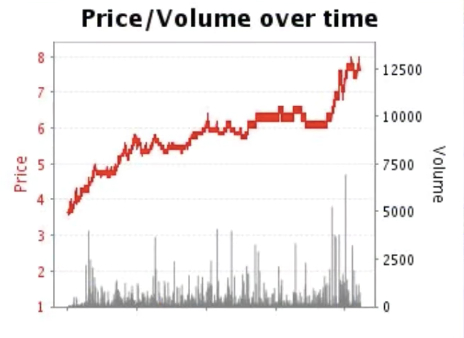 This is because you could have done this trade the night before, or the morning of that particular market. You could have done it many different times, because the rain kept on coming at Ascot and the rain was awful.
I actually took some imagery of the conditions at the start of the race because I thought this will be an interesting point to illustrate in future years and as a reminder of how bad the conditions where. I also capture the official going and the going chnages.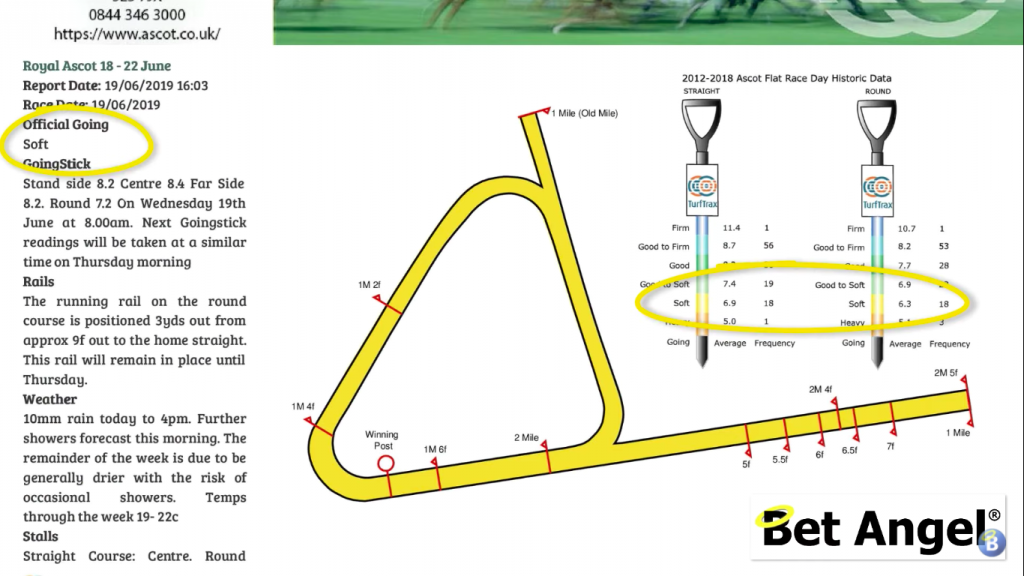 The conditions were pretty awful at Ascot, as a consequence, you would lay Sea of Class because it's unlikely that the price is going to come in. You would expect the price, to just drift and drift and drift until it reaches a point at which people think that it's a more accurate reflection on his chances of winning on the ground it doesn't like.
Now, if you would have laid, Sea of Class when Haggis came out and said, 'I don't think he's going to run', what would have happened if he didn't run was all of those bets would have been void. You wouldn't have won or lost anything. So really, there was nothing to lose!
The conditions were poor and getting worse, the price was going to drift. Then if it did run, you'd probably see that the drift would accelerate and then you could exit your trade.
The most obvious trade didn't need much skill
It was an interesting race to partake in. It was one of those rare occasions where everybody was flagging up all of the issues. I remember when it was declared that it was going to run and there were quite a few comments around saying, 'I can't believe they're actually going to run it.'

But it made obvious sense in terms of the way that the market went. You knew that it didn't like the ground, you knew that its chance was going to decline if it did run on ground as it was unsuitable. Therefore, the price was going to drift so you could do a nice little trade off the back of it.
"Weather is a great metaphor for life — sometimes it's good, sometimes it's bad, and there's nothing much you can do about it but carry an umbrella or choose to dance in the rain!"

–Terri Guillemets
Weather has an impact in a number of different sports in a number different ways, like quote above wonderfully sums up!
Of course, everybody looks at the weather, everybody thinks they are an expert on the weather, but it's the ability to interpret or outthink what's likely to happen in a market beacuse of the weather forecast, which you're probably going to be looking at anyhow.
But if you look at it and a little bit deeper detail, then you can probably pull off a decent trade.