If you have followed Bet Angel for any time. You will know that we are constantly investing in new features and additions to the software.
We update the software very regularly. So if you last looked at Bet Angel a while ago, you can view the release schedule on the forum.
The latest version of Bet Angel contains many new features and additions. Still, a significant addition is that of a real-time tracking map.
What is it?
In a nutshell, the real-time tracking map shows you where racehorses are on the course.
The moment horses are saddled up; they will appear on the map. That means you will be able to see the horses, where they are and how they behave.
Even if the racing channel is looking at another race, on an advert break or entirely not focusing on the race, you can!
Horse racing – The preliminaries
In the first image, you can see a mixture of horses moving from the stables to and around the parade ring.
The significant advantage is that you can see any problems in the preliminaries and if any horses are late to the parade ring.
These are key clues in the run-up to a race.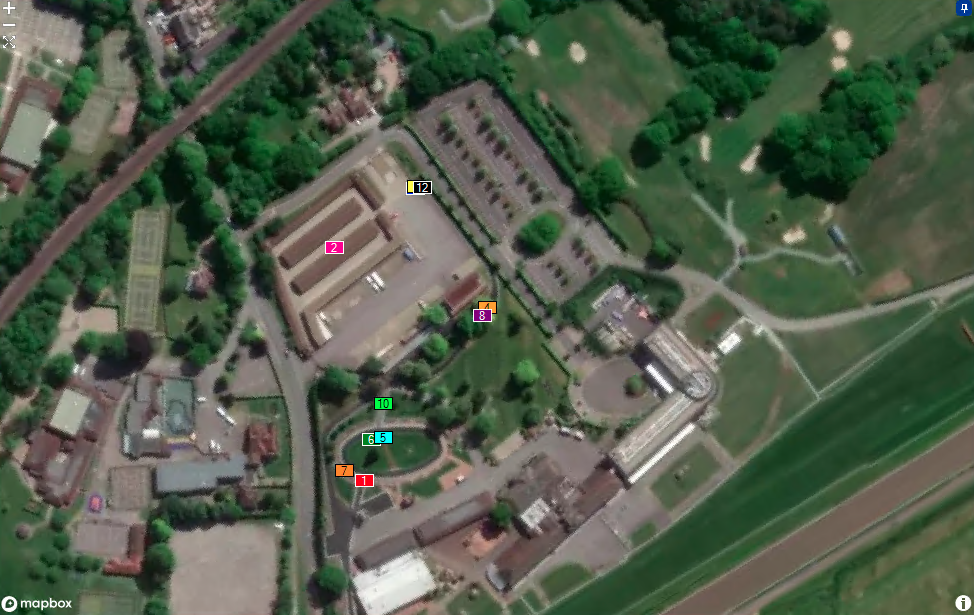 Going to post – Dynamic tracking
When the horses leave the parade ring and head to post, Bet Angel will dynamically track the horses.
The significant advantage you have here is that you can monitor the horse going to the start and where it is on the course.
The key is whether the horse is under control or if the jockey is having a problem.
You will also be able to see who is at the start, where they are, or if one is detached from the main group and if any have gone to post early, or late.
Again, all these are key indicators of potential price action or favourable / unfavourable behaviour.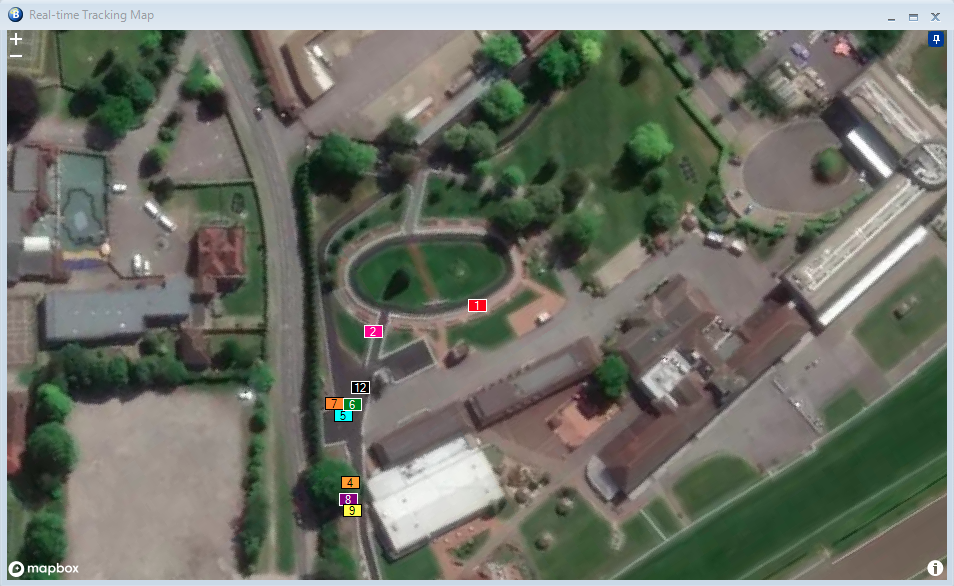 In-Play betting and trading
While it sounds obvious, knowing how a race unfolds is the key to long-term profitability when betting or trading in-play.
I've seen many in-running strategies based on dubious strategies. But nothing can replace the dynamics of witnessing a race unfold from all angles.
Angles are essential as well. Most TV pictures show you the action from a limited number of camera positions, so seeing a birds eye view of the action can be helpful.
This is exactly what the live tracking map allows you to do.
But better than that. On Bet Angel, we have integrated servants to allow you to bet on the action with a keystroke.
Pushing custom data to the map
We have also taken things to a new level by allowing you to assign values to each runner on the map. So you can perform real-time calculations using automation and pump these into the map to display using colour gradients.
What information can you use? How about: –
Speed, par speed, velocity fluctuation, velocity error, stride frequency, par stride, cadence error, distance travelled, distance to finish, % of race left, position in the race and the distance behind the current leader.
Or any variation of the above, as you can use automation to perform any calculation you wish and display that.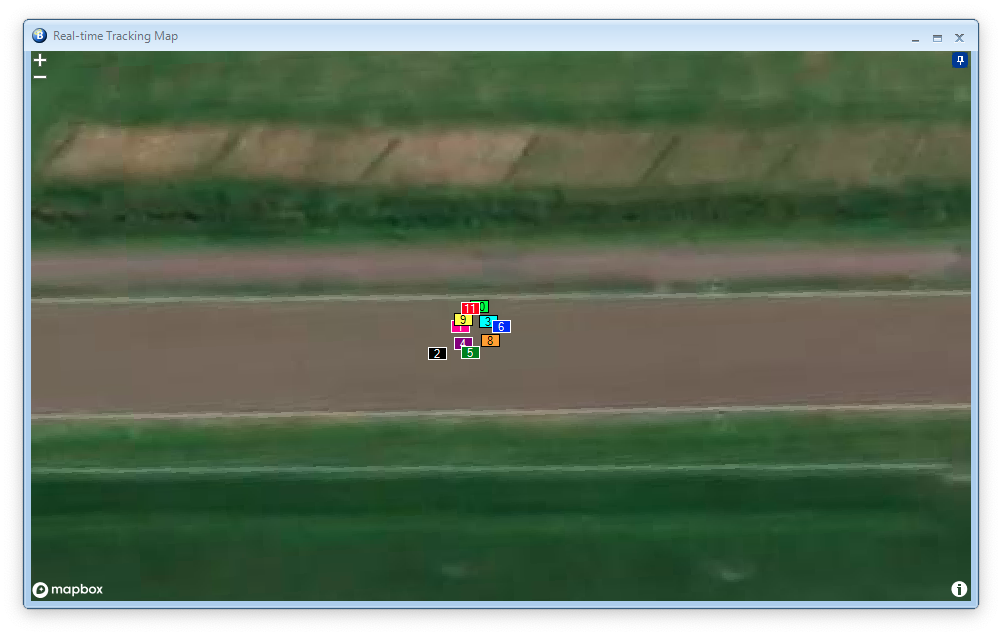 How to get a live tracking map
You need to be at least a trialist on Bet Angel – Professional: –
You will also need a data feed from Total performance data.
Data feeds are currently available at ARC racecourses, where the technology is installed, and other courses like Ascot are also available, but also on several foreign racecourses. Contact TPD for more information on racecourse compatibility.
If you are familiar with Racing coverage on TV, TPD is available on Sky Racing courses, but not Racing TV courses. This is because the jockey club have chosen NOT to share this data.