Tag: soccer mystic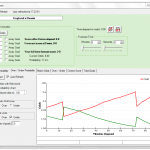 How can you to find an edge and profit from Soccer markets? The answer is as the title suggests with the use of Soccer Mystic, a profiling tool which is included as part of Bet Angel Professional.
If you have never used or even heard of Soccer Mystic then now is the time to give it a try.
What is Soccer Mystic and what exactly does it do??
Soccer Mystic is a module included with Bet Angel Professional that profiles …