Tag: practice
I thought I would make this post to remind people to upgrade / try the latest version of Bet Angel. I'm motivated to highlight this by the fact that only a portion of our users base have upgraded at the moment according to last months figures.
As a reminder, we recently introduced a very comprehensive practice mode in the latest release of Bet Angel, version 1.28. You can see more about it here: –
The practice / training / …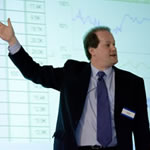 We are now just beyond the half way point in the year. So double what you have made so far and you end up around your annual total!
Glad I am sat here and not half drunk on some beach. OK I lied, but any regret at not getting sun burnt has been tempered by some fantastic results in the market this week. I've really picked up speed in June and I am heading for a great month overall. Despite …
As this post got buried on the blog the last time I posted it, I have reposted.
I've been reading this book recently and it resonates with me. Of all the things I have done in life I have maintained most wasn't talent, just hard work and lots of practice; but maybe that is how you acquire talent? I'm learning to play the piano at the moment. I'm rubbish, but getting more 'talented' everyday.
If your desire is strong …