Tag: Forum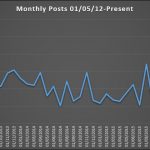 As regular Bet Angel forum users will be aware last month the forum was upgraded and moved to a better, faster server. The simple reason for this – to handle the increased flow of traffic which has been steadily building for some time now.
Philosophy
We have a simple philosophy for the forum, that has helped it grow steadily over time. It's viewed very much as a collective effort, the sum of all participants, not just Bet Angel users, and …
One thing you will notice about the Bet Angel forum is that not only do we talk a lot about sports trading and sports markets, but we also talk a lot about general trading and other trading markets.
As you may know I am active in both and push equally hard in all directions to learn more about all markets. I bought my first shares in the heady privatisation days in the mid to late eighties and pursued a well …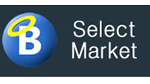 For those who have upgraded to 1.35.x you may have noticed something different about the way the desktop looks when you log in.
Click on image to zoom
The desktop was an area that has looked the same for many years now and it needed refreshing. Gone is the old jumble of messages that you may have not read for a while.
In its place is a new active desktop that not only integrates the social aspect of Bet Angel …