Tag: dogs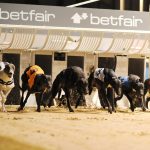 So if this is your first years trading then the last few weeks may have been a bit of a shock for you following the hectic summer period.
You go from being spoilt for choice over which markets to trade just a few weeks ago, to suddenly having very few markets to look at. The ones which are available will have a very different feel to what you have become accustomed to – however this is perfectly normal for this …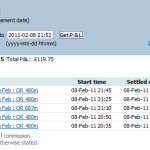 Had a quick go at the televised Greyhound racing last night. Nothing special but a satisfactory result. There are lots of greyhound races on each day and if you have never tried it, it is worth giving it a go. Volumes can reach £10-20k per race and the markets are a little illiquid, but they are a decent supplement to horse racing for smaller users.

…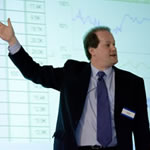 Most people are familiar with how the levy raises money for horse racing, but this also applies to Greyhound racing. Both sets of funding are falling but the most recent decline in the Greyhound funding must be quite worrying for the sport.
Income from off course bookmakers to the British Greyhound Racing Fund is now expected to only reach £8.5m, compared to the 2009 budget of £10m, and £12m in 2008.
Full story here.

…