Sorry for the provocative headline, but I'm not able to trade today. It will be the first time in over a decade that I will miss the highlight of January. So I hope it's rubbish 😉
If you are trading however, good quality racing will great you today at Cheltenham, Doncaster and Fairyhouse; it should be a good day.
I've traditionally done well on this day and would hope that it lives up to expectations. I'll be keeping in touch with the action to see how its going. I'll also shove on some automation to see if I can pick up a few quid in my absence.
Quiet January
After a quiet January I had to ponder a lot if I could take today off, but it's in a good cause. I don't have to trade any longer if I don't want to, but you know I always will! However, I'm always restless. So I've been busy expanding my scope and knowledge beyond the traditional arena in which I operate.
No better judge
There is no better judge than money when it comes to working out if you can predict things better than chance, you do this by gambling with your own money and opinion. My quest to maintain my edge has lead me to explore and find many new opportunities and ideas.
Transplanting them into reality for means other than making a few quid, is what I'll be doing today. I've been doing it for a while but I feel that I need to do it more, as I'm sure it will lay out a few more future paths for me. Time invested now will pay off many times over in the future. So taking time to do that now is time spent well.
My journey today is football related and that's why it's this Saturday. Itching to tell you more, but it's not fair for the parties involved at the moment. So I'll have to keep it under wraps till my work is complete. At the moment I'm enjoying the journey but no idea where it lead.
Hope you have a good trading day today, whatever you are doing. I really hope Cheltenham produces some good markets today.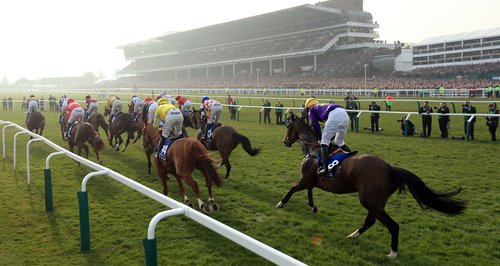 Category: Football trading strategies, Trading strategies
I left a good job in the consumer technology industry to go a trade on Betfair for a living way back in June 2000. I've been here ever since pushing very boundaries of what's possible on betting exchanges and loved every minute of it.