Couldn't help but notice a new TV series on BBC 'Britain at the bookies', if you are in the UK you can view it here: –
https://www.bbc.co.uk/iplayer/episode/b063ly3s/britain-at-the-bookies-episode-1
It seemed a pretty fair and balanced first episode comparing life at the head office of a bookie, with the life of a shop and the realities of problem gambling. I think a fair picture was painted.
It was disheartening to see the jobless guy withdraw his benefits check then head straight to the FOBT to play Roulette. It was also interesting to hear 70% of profits in the shops come from FOBT. I've never understood the thrill of a game of complete chance, even less when it's done on on a machine. That's why I choose sport to gamble on as you know you can find and edge.
It was surprising to hear just hold little the shops made. I was quite embarrassed thinking how much I contribute to Betfair's coffers, no wonder they don't want shops! It wasn't surprising to see the guy getting restricted when he started winning, common practice. Hearing him saying he had won over £10k, made me wonder just what the documentary producers would have thought it they knew people could make that in a week on exchanges?
And there is the moral of the story, if the guy is getting restricted why doesn't he just go on-line and use a bloody exchange where no such restrictions exist?
Anyhow, looking forward to next week's episode where they go on course.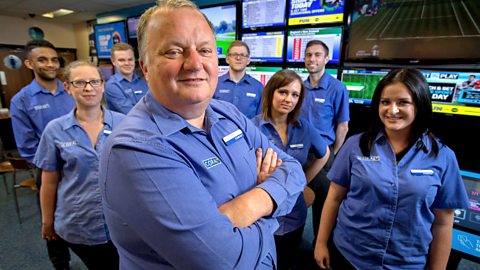 Category: General
I left a good job in the consumer technology industry to go a trade on Betfair for a living way back in June 2000. I've been here ever since pushing very boundaries of what's possible on betting exchanges and loved every minute of it.