First of all, I'd like to wish you a very Merry Christmas and a happy new year. We have had a busy year at Bet Angel and expect another one next year.
It's almost time to relax, but typically this can start and end sooner than you expect on racing markets.
Don't forget the real reason for Christmas
The first point to make in this post is that the holiday period is the time to catch up with friends and family. To eat drink and be merry. Sometimes betting and trading can take a back seat and I hope you use the time over this period wisely. If you are not a professional then enjoy your time off.
The point of this blog is to tell you how I tend to use the time and what this period means to a full-time Betfair trader.
When I started trading, my kids were just toddlers and now they are adults, so I've successfully navigated the key years of their life while doing a job I love. Part of the reason for that is that I've never been far away from them thanks to being able to work from where I wish. It's something that's been an honour. Now they trade themselves!
My best Christmas ever was taking my Children to Lapland. We spent our time creating some memories. Fishing on a frozen lake, husky rides, ski-doo rides, watching the northern lights. It was something we will remember forever.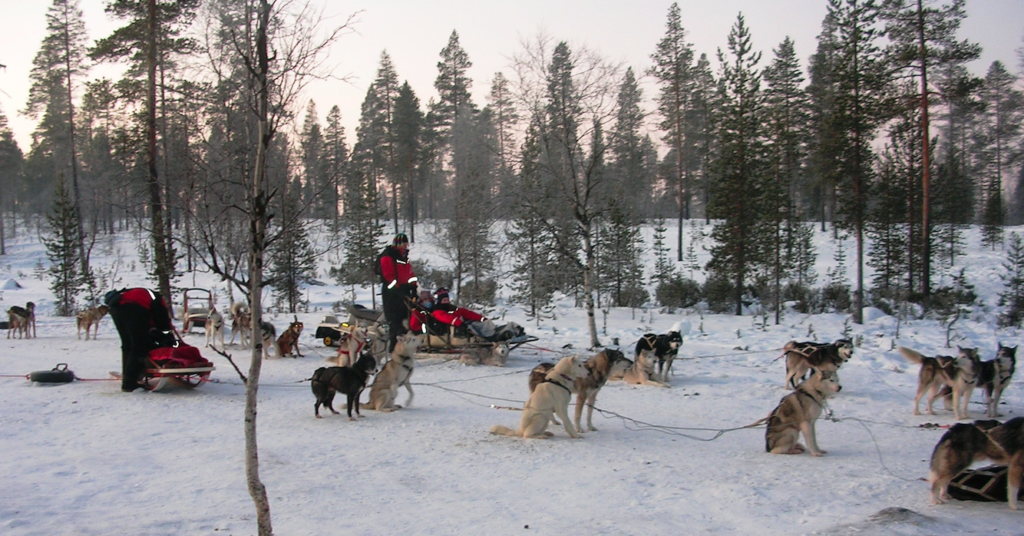 Different sports create differing opportunties
Of course, a key factor for your trading will be the different sports on offer on the exchanges.
Different sports have different cycles and, for example, the Cricket traders will be tucking in the Big Bash T20 tournament in the run-up to and over Christmas. Football traders will have a few markets on most days, but the big stuff comes thick and fast between Boxing day and New year. If you Betfair trading is horse racing, then you get a flurry of higher quality leading up to new years day.
My mainstay is horse racing markets, so the rest of this blog post really focuses on what I see around this period.
Pre-Christmas period
The markets in the run-up to Christmas day can be a bit barren.
It actually works well for me, as it means you can most likely take the entire week off and not really miss anything. I say the same thing each year and that is more or less what happens each year. Earnings are not strong during this period, so I have a very relaxed attitude to the markets in the week before the Christmas period.
I use the time to tidy things up, catch up with friends and family and that sort of stuff. See above.
It's a nice build-up to Christmas and it's an opportunity to get everything sorted ahead of Christmas. Then I can relax and enjoy Christmas.
Post-Christmas period
The period after Christmas day is interesting, if a bit chaotic, especially the day after Christmas. With Black Friday behind us, Boxing day brings the Christmas sales and the King George meeting at Kempton Park.
The big race, The King George VI Chase, is obviously a feature and I've often pulled a good result out of this. The issue you will have is finding anything outside of this! There are many meetings on boxing day and it will be chaos, with clashing races the order of the day.
I tend to just pick off the races at Kempton and then return to the living room and be sociable. Generally, I wouldn't recommend trading Boxing day manually unless you are confident you will get good money from it. Your social commitments will be far more important.
I have traded Kempton every year for as long as I can remember as it's possible to get some decent results from it. There is just usually the trading equivalent of bubble and squeak left over for the other meetings.
The day following Boxing day is quieter but still contains quality and can work quite well as there is less racing to clash with. So I quite like the meetings that follow between boxing day and the New Year. While these days are not public holidays, most people take these days off and the drinks flow, as does the money from their wallets into the bookmaker's satchel. They often may for good markets.
As the week trundles on, you can pick off some good opportunities elsewhere. The festival at Leopardstown can be great but some of the other stuff can throw up opportunities too. If you don't have commitments, this week can be a useful end to the year.
The Leopardstown festival is 'famous' for being the race where Betfair experienced a glitch and somebody ended up losing £43m in-play. Check out the blog post for this if you want some background.
New years day
If you haven't overdone the booze then the next bank holiday, New Year's day, is a smaller version of boxing day.
Cheltenham sticks out as the traditional feature on this day, but you will run into the same problems as on boxing day of clashing races etc. But picking off the better quality at Cheltenham can work quite well. Once new year's day is out of the way, things get a lot quieter so it's traditionally the time I take a proper break.
One really redeeming feature of Christmas that I like, is that after months of darkness closing in around you and disrupting your daily pattern, things get better from here. The timing of Christmas near the winter solstice means we can start looking forward again as the day start to lengthen. It's no surprise that for millennia people have worshipped the sun god!
Whatever you do, don't forget to enjoy yourself.
After all, it is Christmas. Have a Merry Christmas!!