Tag: racecourse
Summer racing isn't over quite yet and today kicks of the Ebor meeting at York. I've traditionally done OK at this festival each year so I am looking for something above average this week.
The Ebor meeting can yield some good results, but nothing is ever guaranteed and this meeting can be a bit random at times so it's probably not going to be all plain sailing. It should be better than what we have been seeing recently though.
Traditionally, …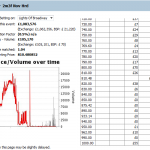 One of those great racing moments today when 'Lights of Broadway' romped home at Taunton at odds of 810-1000 depending on when you backed it. It SP'd at 810!! Second and third placed horses came in at big odds too meaning it was a monster forecast, but I can't imagine anybody got it?

…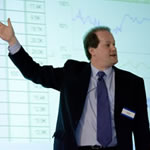 I'm not leaving, but Windsor is. That's it for the summer evening racing at Windsor and it marks that week that we transition to all weather only evening racing. The downside is you now have no get out of jail cards for a poor afternoon, good news is your social diary suddenly widens!
I managed to finish the last Windsor evening race of the year with a healthy £155 profit, but the rest of the day was a bit torrid. …