Tag: flat turf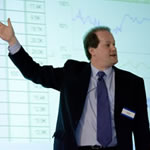 Tomorrow marks the traditional return of the flat turf season at Doncaster.
The end of the footy season is nearing, the Grand National is right upon us and the first Golf Major of the year is almost here. It's a period of transition.
Transition
At this time of year, we move from the National Hunt season to the Flat season proper. This marks the return of flat racing over the green stuff and that may bring out new horses or …
Tonight sees the return of the 'I'm not interested in racing, I'm here for the concert' season.
But seriously, flat turf evening racing starts up again tonight and as we shuffle through the weekend. We also can herald the start of Windsor in the evening, which means we things are about to step up a gear. At least in quantity.
This is a perfect time for part time traders or people who want to try trading but don't have much …